Foretelling pregnancies or number of children in Tarot .
Most of us have been to a reader and asked questions such as "how many children will I have? , "or am I pregnant ? " or "do you see me having children with such and such ". While it can be a bit of fun especially if you are young, for others the reasons behind asking could range from medical concerns to bad marriages to having no partner at the time of requesting reading. Whilst generally there is no harm in asking sometimes Tarot /The Universe/ Your Guides -you need to remember you have free will in choosing the path of parenthood in whatever form that takes. Don't leave it to chance as you may miss the boat. Can you predict it ? Sure the Empress appears and as long as she is favourably aspected there are no issues ( poor Empress she deserves a makeover, Botox and a tummy tuck if you ask me she has deserved it ) If we can see pregnancies we can also see terminations and miscarriages. Do we really want to know that ? Can it be helpful ? Not really . Under our code of ethics as readers we will not give out medical advice anyway unless we are qualified to do so- so anything said in a reading of a medical nature should be of support or adding value . That being said I will share my story about babies and predictions.
My first pregnancy was at 24 . I did a reading for myself and in the past position appeared the pregnancy cards- this would suggest I WAS ALREADY PREGNANT. I went to buy a pregnancy test and it confirmed I was indeed pregnant. I went to work that day ( I worked as a Reader in the Myer Centre in Brisbane) and John another reader said let me do you a reading while waiting for clients to arrive. He said you are going to get pregnant . Being the new kid on the Block I said you are wrong I'm already pregnant.
Second pregnancy I saw twins for myself. I went for an ultrasound and gyno confirmed the news.Unfortunately one was miscarried . I delivered two chords still . The whole theme of my pregnancy was twins although only one live birth.
3rd pregnancy – I was 43 and had just moved in with my now husband and he wanted to have a baby. Given my age I didn't think it was possible but agreed. I fell pregnant straight away without even having to think about IVF as an option. I did a reading it didn't look good actually to be honest was pretty f$cking horrible but I put it to the back of your mind. At week 10 I miscarried which is common and very common given my age . I was sent home from hospital to allow the process to take place . I woke up haemorrhaging the situation become an emergency situation with hospital staff organising blood transfusion . I saw my life flash in that moment . I was too scared to try again given how that miscarriage played out. I felt like I had missed that boat of having a third child.
During my 30s where I could have tried again I was working hard establishing a career or it was never the right time. Maybe it was not meant to be.
So yes many pregnancies have been foretold . but probably quicker to buy a pregnancy test, make plans about having children -not leaving it to chance and know you have free will to make choices.
If you are a fellow Tarot enthusiast you will not be able to help yourself to pull a few cards or get that reading 🙂
Till next time
Much love
Mary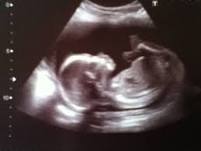 https://www.marytarotreadings.com/wp-content/uploads/2016/09/MaryTarotReaderLogo-300x204.jpg
0
0
Mary Loughland
https://www.marytarotreadings.com/wp-content/uploads/2016/09/MaryTarotReaderLogo-300x204.jpg
Mary Loughland
2017-07-19 21:11:20
2017-07-19 21:11:20
Baby Predictions